The Winona Woods Neighborhood Association is led by a volunteer board, staggered elections take place once each year for two year terms.
---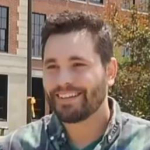 President
Bradley Huber
A relatively recent transplant to West Irondequoit, Bradley Huber couldn't resist the charming houses and tree lined streets of Winona Woods when looking for his first home. Choosing a 1930 Craftsman Bungalow, he spent the last three years covered in plaster dust completing the careful restoration. In addition to his work with the Winona Woods Neighborhood Association, Huber is a history teacher in the city school district, volunteers with the Landmark Society of Western New York and is an avid gardener.
---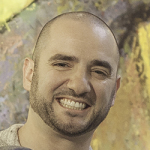 Vice President
Jeremy Morgante
Jeremy was born and raised in Rochester and has lived in Hilton, Henrietta, Greece and now Winona Woods in Irondequoit.  He, his wife and two kids moved here in 2008.  They've since added two more little ones and can't imagine a better place to raise their family of six.  Jeremy currently works in Cinema Advertising as well as Digital Marketing.  He is actively involved at his church, plays the bass and guitar, loves cooking, woodworking, fixing things and above all, time with his family.
---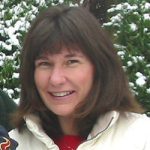 Secretary
Amy DeYaeger
Amy has lived in Winona Woods for most of her life.   After residing in the city of Rochester and Hilton, NY for several years after college, she returned to the street where she lived as a child to connect with old friends and make many new ones.  After a 30+ year career at Kodak, Amy is now happily unemployed and enjoys various volunteer activities and spending time with her husband, Dick and son, Jack.
---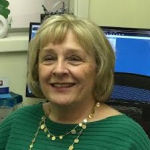 Treasurer
Pat Zacharias
Pat moved with her 3 children to Leland Road in 2000. After living most of her life in 50's style ranches in the city and East Irondequoit, she found her dream house: a 1928 colonial with a fireplace and pocket door. She also found kind, caring and fun-loving neighbors who have enriched her life immeasurably.
Pat works part time for a psychiatrist in Fairport. In her spare time she enjoys playing Scrabble, doing jigsaw puzzles, reading mysteries and in the summer camping.
---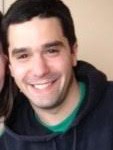 Director of Community Initiatives 
Ryan Trevas 
A lifelong resident in the Town of Irondequoit, Ryan and his wife Abby are Irondequoit natives. They moved to Winona Boulevard in May of 2014. He lives by his father-in-law's motto "buy the worst house on the best street." The Trevas' have strong roots within Irondequoit, as both of their parents grew up in the Town as well. Ryan and Abby were married at Trinity Communion Church this past October. He takes pleasure in walking, running, swimming, and biking. Currently, Ryan works for the New York State Department of Labor and referees Section Five high school boys' basketball.
---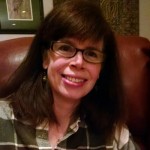 Director of Special Events 
Wendee Wilson 
Wendee, with her husband Mark, has been a resident of Winona Woods for the past quarter century. Wendee and Mark fell in love with the Winona Woods area, and decided this was the place they wanted to raise a family. While their sons were growing up, Wendee enjoyed (& still enjoys!) volunteering with various community organizations and in facets such as preschool board member, committee member/chair on various West Irondequoit school related committees and sports teams, Boy Scouts of America, and for their annual street's party. When not with the above, she gives diligent care to wee folk and to her aging parents. For relaxation, she enjoys going for a run through this great neighborhood, going on hikes and walks near and far, spending time with friends and neighbors, gardening, baking, reading and greatly cherishes the time spent together with her husband and family.
---
Board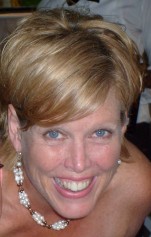 Member At Large
Eileen Broderick
Eileen Gallagher-Broderick has resided in her current location within Winona Woods since 2003. Prior to that she lived with her family outside Chicago. Eileen spent her childhood years living in the Winona Woods neighborhood and is proud to have returned to these roots! She currently works at Conifer Realty, LLC as a Senior Project Manager. She has been in the Property/Project Management field since 1986.
Eileen has served on the Alumnae Board for Our Lady of Mercy High School, was an active volunteer at Our Lady of Mercy for the 6 years her daughter attended, was a member for several years on The Downtown Enhancement Board for the City of Rochester, is a past member of the St Charles Illinois Rotary, a current member of the Rochester Rotary, and currently sits on the Facilities Committee for the Bivona Child Advocacy Center.
Eileen is happy to be serving on the WW Board and enjoys playing any role needed in the various events held in Winona Woods throughout the year.