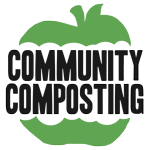 Help reduce your burden on our landfills and keep kitchen scraps out.
Winona Woods is now taking sign ups for those residents interested in a weekly collection of compostable materials. Complete details are described in the graphic below.
To sign up
1.) click here
2.) Complete the form
3.) In the Coupon Code box enter: WINONA
4.) In the "What would you like in return" field enter choose "compost"
* under the current terms of the Winona Woods discount (over 50%) the Community Composting can only offer compost as a giveback. Rather than monthly compost drop offs, Winona Woods will manage the distribution the compost on a date to be determined this summer. This allows all of us to take advantage of a hefty rate discount.
5.) Follow through with the rest of the prompts and enter your payment information.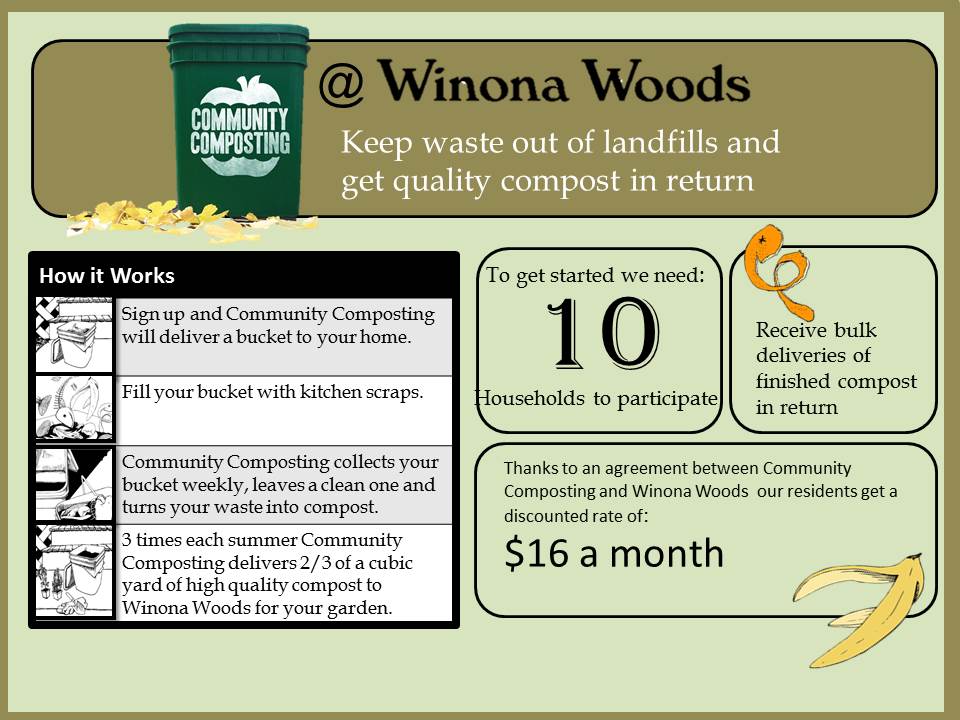 You can also learn more by visiting www.communitycomposting.org