St. Paul Blvd. Beautification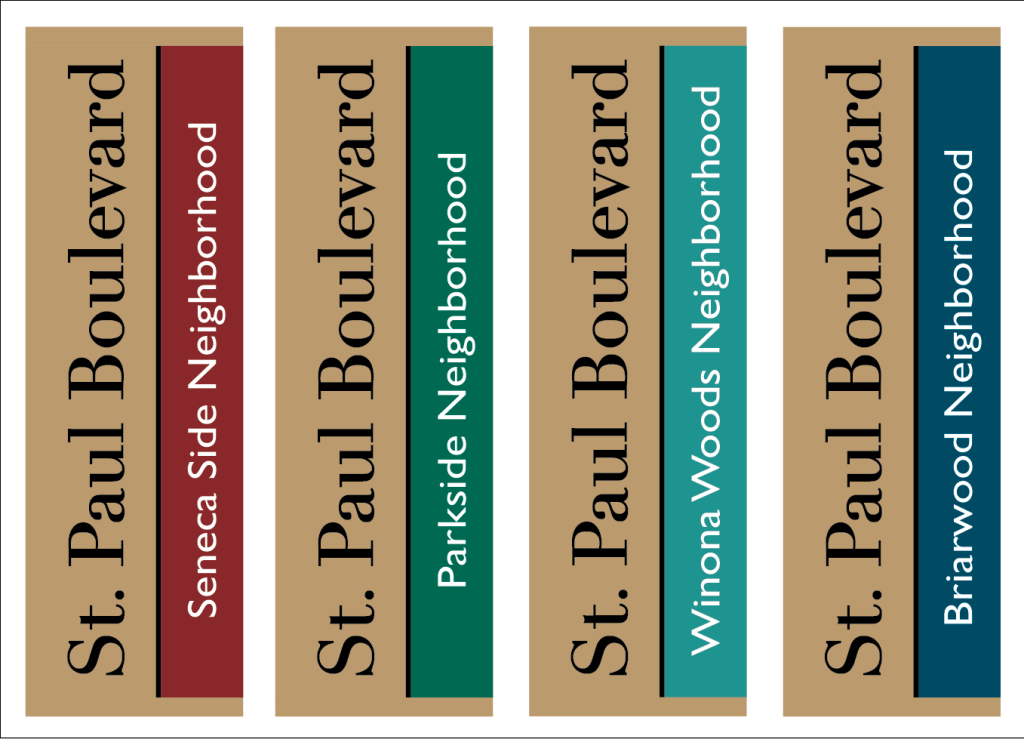 One of the initiatives for the Winona Woods Neighborhood Association has been to secure light pole banners promoting our neighborhood for the street lights along St. Paul Blvd. We have also worked with area property owners, the Town of Irondequoit and Monroe County in order to spruce up our street corners by planting flowers near the base of each street sign along St. Paul Blvd.
Thanks to the 2016 Neighborhood Enhancement Program funding was awarded to several neighborhood associations along St. Paul Blvd. in order to design, produce and install such banners. Examples of the the preliminary designs have been included above. Installation is expected to take place sometime during the summer of 2017.
For more information on the 2017 NEP Awards click here.