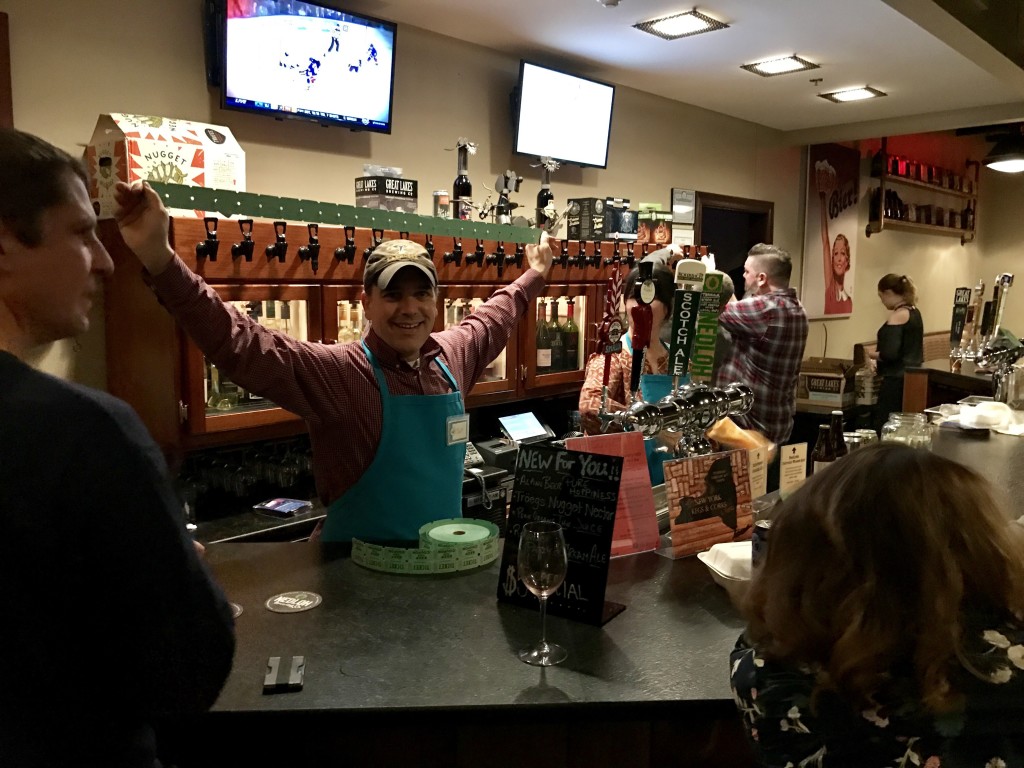 On February 11th Winona Woods hosted its first ever Tap Takeover at I-Square. It started at 7PM and ran until about 11. A dollar from each drink purchased and any tip made went directly towards our efforts building a vibrant neighborhood and ensuring another terrific year of picnics, potluck and bike parades!
To help with this effort, we recruited some of Winona Wood's biggest personalities to guest bartend during the event over the course of the evening. To start us off we had:
Kim Sherwood – Winona Blvd.
Mark Wilson – Leland Rd.
Tim Becker – Pontiac Dr.
BradleY Huber – Chelsea Rd.
Ryan Trevas – Winona Blvd.
Matt Falcone – Leland Rd.
Anne Groth – Parkside Cres.
and Marg Burns – Chapel Hill Dr.
Even more we hosted a 50/50 raffle and a pretty awesome silent auction including:
        

A family membership to the Memorial Art Gallery

        

Admission, butterfly garden tkts and a train ride at the Strong Museum of pLay

        

Two tickets to Geva's Guess Who's Coming to Dinner

        

An original oil painting of Winona Blvd by Howard Beatty

        

And photography by Alice Spitulnik
Thanks to the generous support by all our friends and neighbors Winona Woods was able to raise a over $1,390 dollars to support our community.