Winona Woods Neighborhood Picnic 2017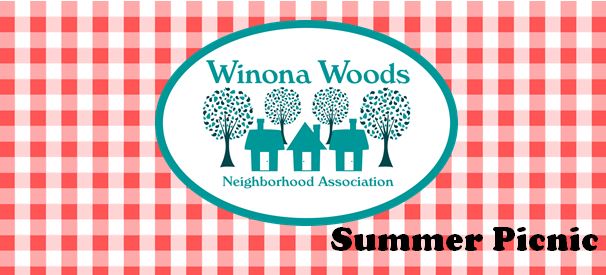 The Winona Woods Neighborhood Picnic + Rochester Marathon After-Party will take place on Sunday, September 17th from 10 AM – about 4 PM it will be located on Catalpa Rd near St. Paul Blvd.
See HERE for the 2017 Flyer
UPDATE 8/17: BIKE PARADE CANCELLED IN FAVOR OF T-SHIRT CONTEST- see below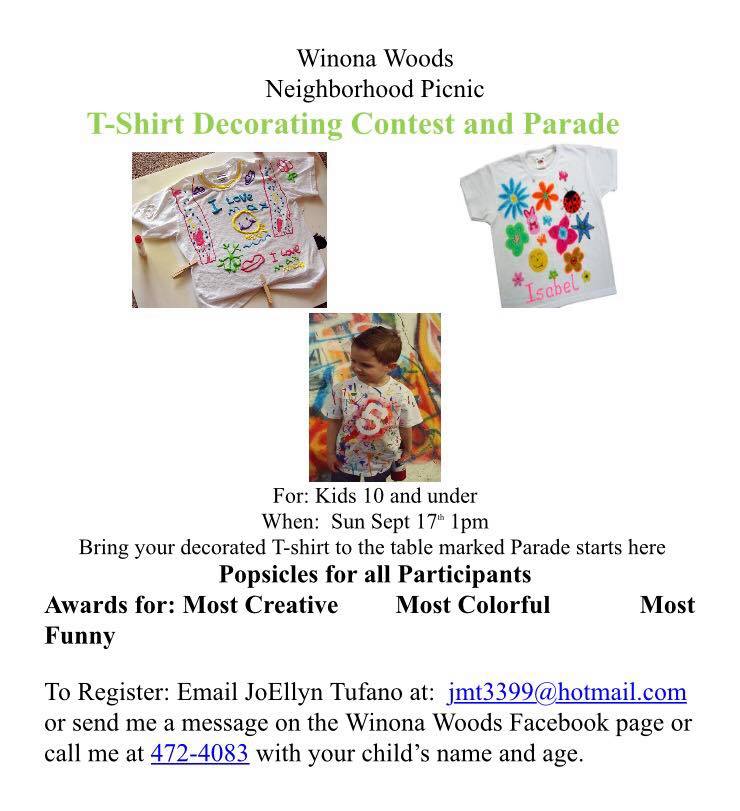 This year's food vendor will be Verno On The Roll . Meals will be served starting at 11AM and until demand wanes. Items will include Zweigle's Red & White Hot Dogs, Chicken Breast,Italian Sausage, Portobello Mushrooms, Hamburgers, Cheeseburgers and Rib Eye Steak.Guests may add a meal deal ($2) of a beverage and choice of macaroni salad or chips
Presale meal vouchers will not be necessary this year. However, residents may wish to earn free ice cream vouchers by attending an upcoming general meeting, connecting with thier street captain or watching for other opportunities on the WWNA Facebook Group Page and in the WWNA Newsletter.
Water and five flavors of College Club Soda-Pop (a local beverage which comes in unusual flavors in little glass bottles) will be also be available for purchase through the association.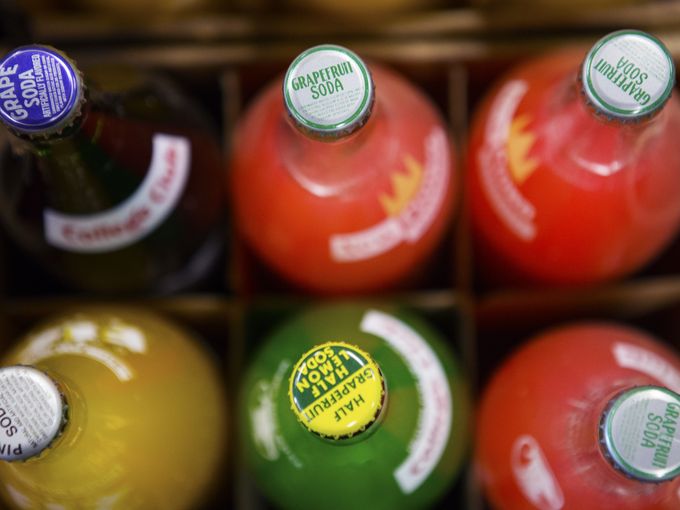 The neighborhood picnic is a rain or shine event! Thanks to the generous contributions during the last Winona Woods Fundraising campaign we were able to purchase a large tent to keep everyone dry in the event of rain.
As a continuation of our tradition we will again host a coloring contest and a delicious assortment of homemade cakes, pies and other treats at our bake sale. The coloring contest will also take place at the association picnic. For more details such as the entry form, rules and prizes please CLICK HERE.
In addition to the coloring contest and bike parade carnival games will be available for kids. Duck Pond, Milk Bottle Toss, and Tic-Tac-Toe Toss will be set up. Games will cost $1.00 per play and small prizes will be available for each winner.
Later in the afternoon we expect a visit from a surprise costume character, a bounce house, , St. Paul Blvd. Fire Department and the Irondequoit Police Department. This is usually a great time for neighborhood kids to climb on the fire trucks, check out a police car and have informal meet & greets with thier heroes.
The picnic is a neighborhood effort and we could certainly use all the help we can get. If you are willing to lend a hand volunteering for the day or can contribute a baked good, please SIGN UP HERE.